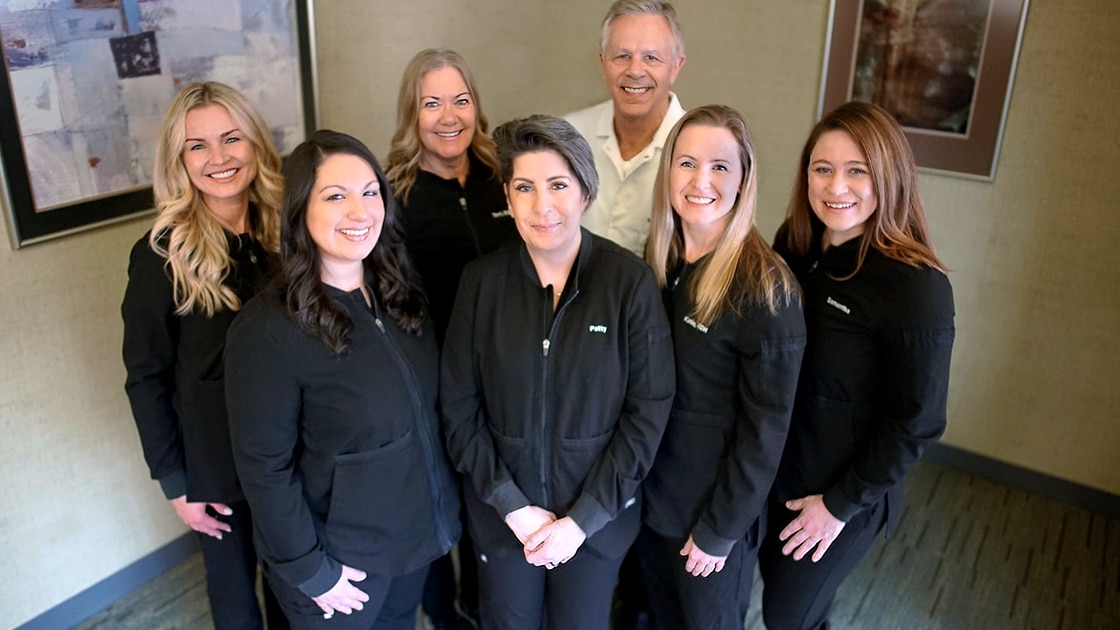 Welcome to Rubino Dentistry
Your Smile...Your Time....We take care of both.
Welcome to our practice! We look forward to having you as a patient and thank you for selecting us for your dental care. As dental professionals, the team at Rubino Dentistry firmly believes in providing the best dental experience possible. Our commitment to providing our patients with the latest, proven dental services and our desire to personalize each visit sets us apart from most dental practices. Your comfort, time, and understanding of your oral health help frame our recommendations during each visit you make to our office. We rarely make our patients wait for their appointments!
Conveniently located near the train station and I-90, our state-of-the-art dental office offers a comfortable patient experience in a relaxing and modern environment. Dr. Ross Rubino and his team provide a broad range of dental services that can improve the overall health of every patient through education and preventive care. Some of the services we offer include preventative care, cosmetic dentistry, dental implants, sleep dentistry, treatment of TMJ disorders, and restorative dentistry. Schedule an appointment with Rubino Dentistry and experience exceptional dental care for yourself!